OCTOBER 9, 2017
Test shots of Ground Nest in progress. The area behind my house was used as a dumping ground for burning dead pines and oleander, along with detritus left behind by owners, past. I'm working on a rehabilitating the areas that were scorched and composting into sculptural habitats for desert creatures. There's also the amateur archeological aspect to the project as I catalog the household items I find buried and scattered on the ground.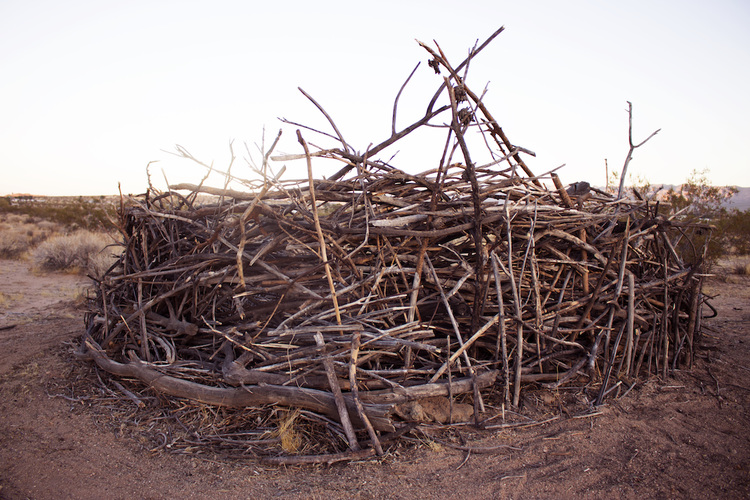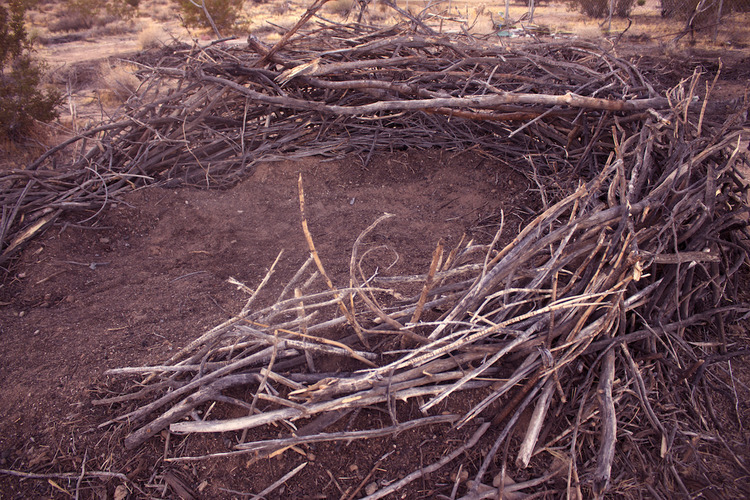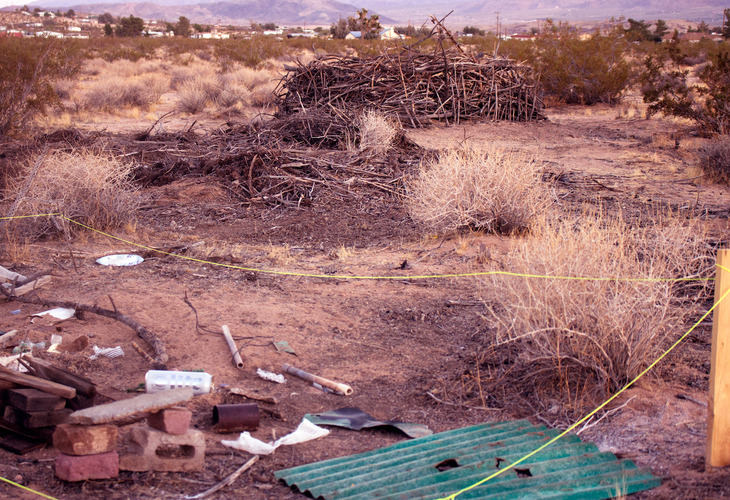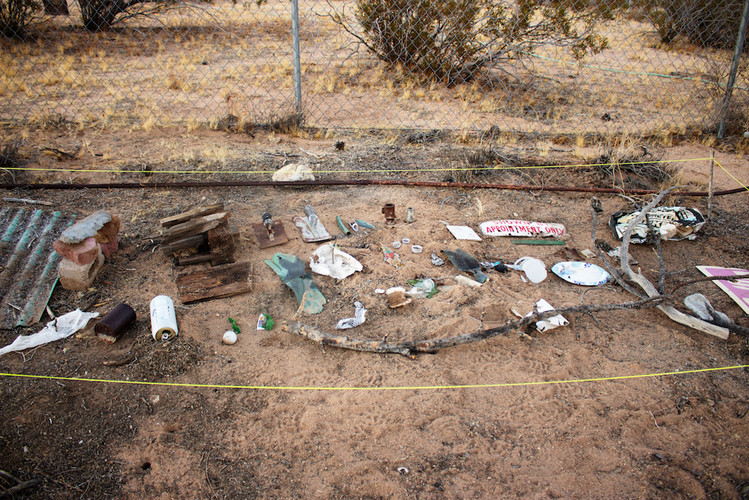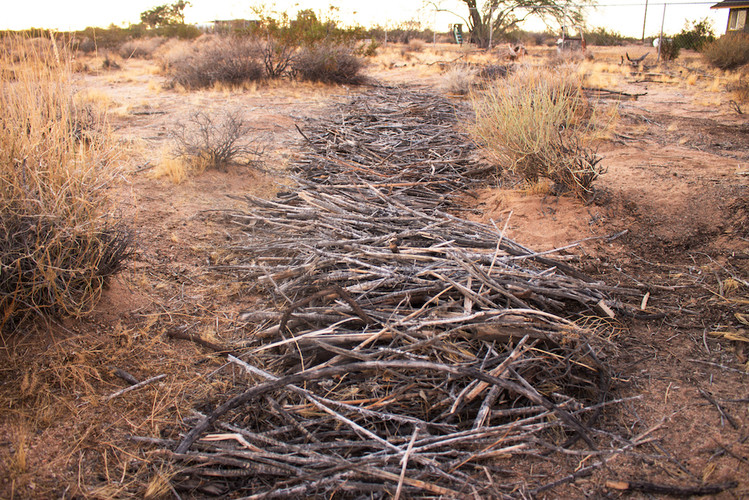 Site-specific work-in-progress, as part of a land rehabilitation project, 2017
SEPTEMBER 2017
While watering plants at
Jemez Homestead
, I discovered pieces of broken concrete strewn about. Spiral Jetty came to mind and I spent some time imposing my sense of order. "Jetty" from the French word, jetée
, meaning "thrown," signifies something thrown out. The lack of a local body of water, did not deter me.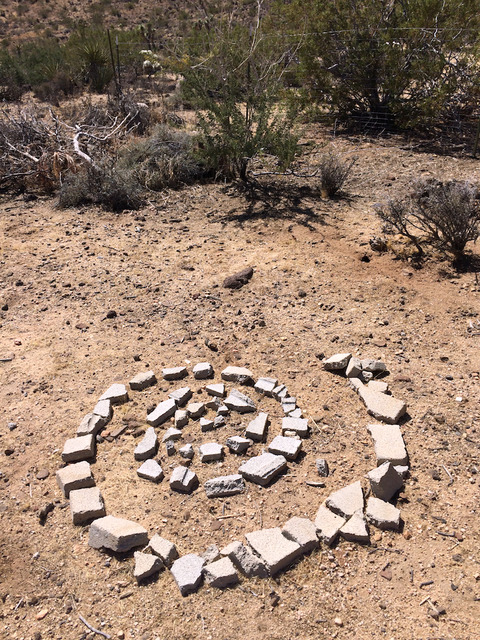 Mary Addison Hackett, Concrete Jetty (after Robert Smithson), installed at Jemez Homestead, Flamingo Heights, JOSHUA TREE, California, summer, 2017. Photo by Sierra Delgado.
This past summer I relocated my home and studio to Joshua Tree, California. June was spent looking for a place to live and work. I purchased an average size parcel just large enough to engage with my immediate environment on a daily basis. Priorities have included home repairs and learning the ways of the desert. While painting has been a major part of my studio practice—video, writing, photography, and time-based works have become increasingly important as ways of communicating and interacting. Maintenance, both absurd and practical, has been a theme in my work for 25 years and the desert does not disappoint with regard to source material. The desert does not lend itself to being domesticated, and yet…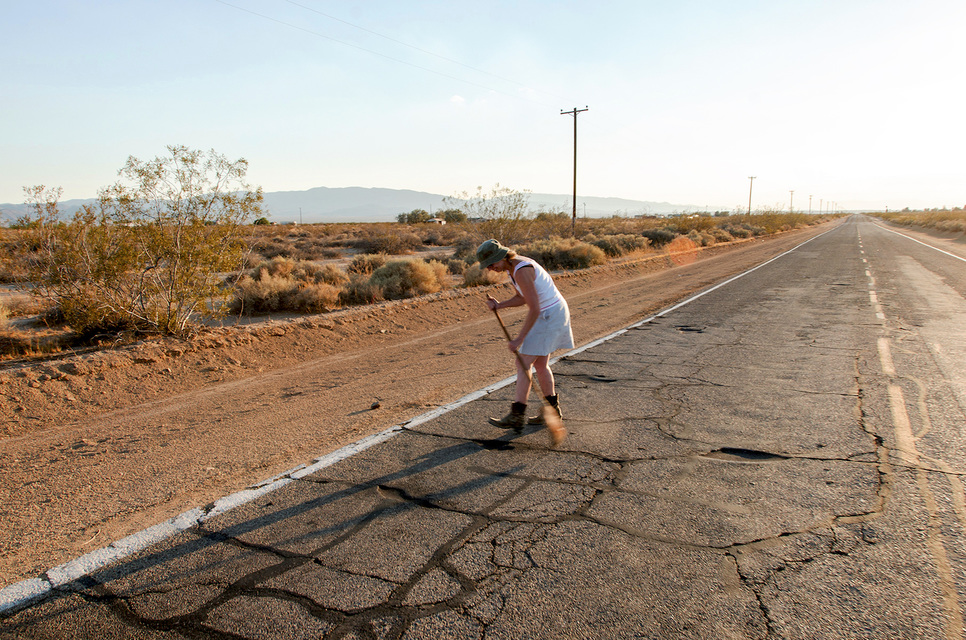 Mary Addison Hackett, Sweeping in Wonder Valley, Amboy Road, Wonder Valley, California, July 6, 2017.
[Photo by Meg Madison]